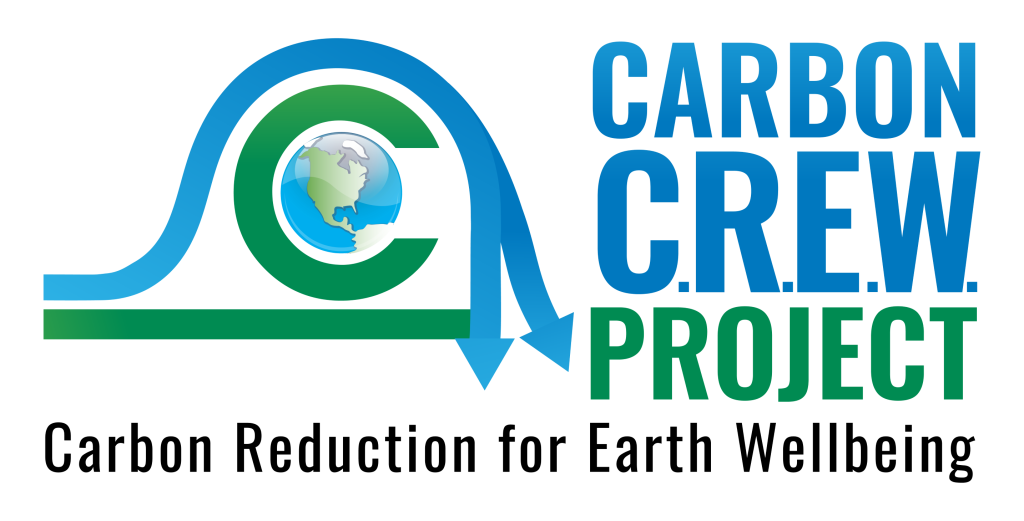 Welcome to your July CREW News!
We've got a few new community events coming this month to help you (re)engage in climate ACTION! Let's dive in and take some meaningful strides towards a regenerative culture and healthy planet. In this newsletter, you'll find:
First ever monthly CREW Energizer!
CREW Host Training Workshop
Green Amendments For The Generations Keynote Panel
Upcoming CREWs
---
CREW Energizer
Hey CREW Grads, let's reconnect and reenergize over climate action!
Introducing our new monthly CREW Energizers: held on the first Thursday of the month, these sessions are a chance for you to highlight some of your PCAP accomplishments and blocks, share your sustainability tips and tricks, and get reenergized into action. We also encourage you to consider which PCAP goals you'll be working on in the next month so you can get laser focused on your short-term action plan.
Get ready to celebrate YOU and your efforts to promote a regenerative future at our very first monthly Energizer!
Date: Thursday, July 6 (TOMORROW!)
Time: 11:00 am OR 8:00 pm EDT
*We are offering two times to accommodate people's schedules and time zones. Both times will offer the same event, so register for whichever time works best for you!*
Mark your calendar for the first Thursday of each month! The next Energizer will be on Thursday, August 3. Let's celebrate your achievements, connect our community, and reenergize over climate action!
---
Host Training Workshop
Have you thought about hosting a CREW?
Building a community is integral to reaching the tipping point where we can begin to inspire a planet-saving shift in our culture, and hosting a CREW is a great way to build a climate-centered community. But how do you host a CREW? How do you invite people to join? What do you say? How do you coordinate your new group?
We're diving into all your questions and hesitations about hosting in our upcoming Host Training Workshop! Plan your CREW, outline your invitations, and gain the confidence to build your community and start replicating by attending this workshop.
These regularly scheduled workshops will occur on the second Tuesday of the month. The first session of the month will concentrate on inviting your CREWmates to join, while the second will discuss the process of hosting a CREW. Sign up for one or both of these sessions! Our first workshop (with the focus of invitations to CREW) will be on Tuesday, July 11 @ 7:00 pm EDT. See you there!
---
Green Amendment Day Keynote Panel
July 13 is National Green Amendment Day! Join Green Amendments For The Generations' Keynote Panel on July 13 @ 4:00 pm EDT and learn how Green Amendments are transforming the environmental protection landscape.
Green Amendments For The Generations movement founder Maya K. van Rossum holds that all people are entitled to clean air, clean water, and a healthy environment. By implementing a nation-wide Green Amendment, environmental protection would be a requirement of state and federal constitutions.
During this Keynote Panel, Maya and a varied panel of environmental justice and law experts will discuss how Green Amendments are making a meaningful impact in the world of environmental protection. Learn more about Green Amendments and how you can show your support by registering for the keynote panel below!
---
Upcoming CREW Sessions
Create your Personal Climate Action Plan with the support and accountability of a caring, like-minded community. Sign up for one of our upcoming CREW sessions below:
Have you already been in a CREW? Take the next step by accessing our free CREW User Guide and multiply your positive impact on our planet!
---
Thanks for reading CREW News!
Questions? Comments? Feel free to reach out to us with what's on your mind by emailing info@carboncrewproject.org, or by replying to this newsletter.