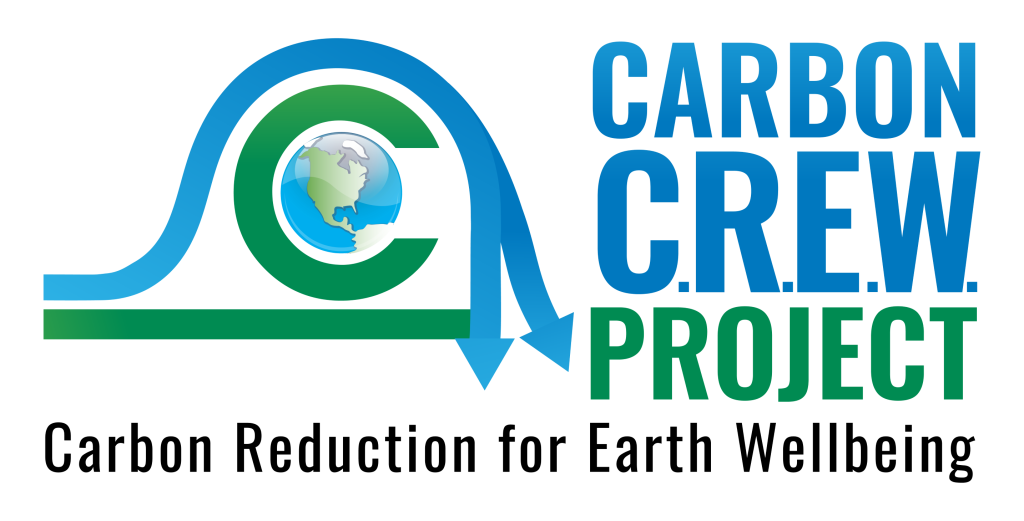 Welcome to your May CREW News!
In this month's CREW News, you'll find information about:
Sylvester Manor Walk
International Compost Awareness Week
No Mow May
Upcoming CREWs
---
Sylvester Manor Walking Tour
Join us on May 20 at 10:30 am for a guided tour of Sylvester Manor with CREW Host Sara Gordon! Witness sustainability in action at this land-conscious historical site. Learn about the rich history of the Manor, its land, and those who have cultivated it. Be sure to shop at the farmstand at the end of the tour to taste the delicious bounty this historical homestead has to offer.
Register using the link below. Please indicate whether you would like to be included in a carpool at the Shelter Island ferry terminal in the registration form.
---
Happy International Compost Awareness Week!
Every year, during the first full week of May, International Compost Awareness Week is celebrated to raise awareness on why everyone should be composting.
In case you didn't know, composting…
Reduces waste. Composting diverts organic waste from landfills, where it releases methane, an extremely harmful GHG.
Saves you money. By composting, you can reduce the amount of waste you send to the landfill, potentially saving money on trash pickup fees.
Improves soil health. Compost adds valuable nutrients to soil, which can improve soil structure, water-holding capacity, and overall health.
Reduces chemical fertilizer use. Using compost as a natural fertilizer reduces the need for chemical fertilizers, which are harmful to both planet and human health.
Promotes regeneration. Composting is a sustainable practice that promotes a more eco-conscious and responsible way of living.
This Compost Awareness Week, to help you on your compost journey, we're including a bunch of resources that will help you get started (or perfect) your home compost, regardless of what kind of home you live in.
Remember: composting is an amazing, sustainable way to deal with your food waste… BUT the most sustainable way to handle food waste is to not produce it at all.
You'll always have food scraps. Even if you save your vegetable scraps and turn them into broth they will eventually need to be discarded and composting them if the best way to do that.
But purchasing only the food you will eat, storing it correctly, having a plan to consume leftovers, and reclaiming old food items are far more effective in reversing global warming than composting. Composting food waste will not reverse the greenhouse gases emitted by producing and transporting the food.
First reduce your food waste, then compost whatever's left with the tips below!
---
Kiss the Ground is one of our favorite resources here at CREW. Watch The Compost Story (7 minutes) to understand why composting is an important part of the food cycle, and how we can use our food scraps to trap carbon from the atmosphere in the ground where it belongs!
---
Ready to start composting, or looking for some tips to get started? Watch this video (7 minutes) from Kiss the Ground's Farmer Rishi to learn how to compost without making a pile. Piles can be both labor and space intensive, so these methods are perfect for anyone wanting to spend minimal time, energy, and space on their home compost.
---
But how do you make a compost pile? There's tons of videos and resources out there, but this is an easy, comprehensive, a relatively short video (10 minutes) explaining how to make healthy compost for your garden using the pile method.
---
You might be thinking, "but what about those big machines that turn food waste into energy?" Anaerobic digesters are a useful technology that break down organic matter without oxygen. But your scraps could serve a better purpose elsewhere: in the ground!
Backyard and community composting benefit the soil, which sequesters carbon from the atmosphere and produces healthier, more nutrient-dense foods. Read more about why your food scraps should benefit a circular food economy in this important article by Mary Morgan.
---
For more resources and information about composting, click the link below to check out Climate Change Resource's extensive library of various news and resources to help you begin (or perfect) your compost.
---
No Mow May
Do the bees a favor and participate in No Mow May!
It's as easy as it sounds—just don't mow your lawn for the month of May (or at least don't mow all of it). Why? Because according to Bee City USA, "The start of the growing season is a critical time for hungry, newly emerged native bees. Floral resources may be hard to find, especially in urban and suburban landscapes. By allowing it to grow longer, and letting flowers bloom, your lawn can provide nectar and pollen to help your bee neighbors thrive."
Help pollinators even further by educating yourself on nature-based landscaping and lawn care. This article on Lawn Basics from CREW partner Perfect Earth Project is the perfect place to start!
---
Upcoming CREW Sessions
We plan the most important aspects of our lives. Finance, family, careers—it's time to plan for our planet too. Get serious about making a positive impact and start your Personal Climate Action Plan with CREW's sure-fire method to reduce your footprint.
Multiply your impact and sign up for one of the sessions below:
Are you a leader who's ready to spark the exponential transformation needed for a flourishing planet now? Access our free CREW User Guide and begin making your Climate Action Plan with your own CREW.
---
Thanks for reading CREW News!
Questions? Comments? Feel free to reach out to us with what's on your mind by emailing info@carboncrewproject.org, or by replying to this newsletter.